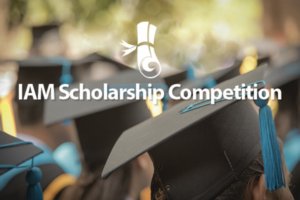 Do you have a child who will be graduating high school this May?

We all know that many teenagers tend to procrastinate.  That's why we're giving you this reminder that the deadline to apply for the 2019 Robert V. Jurasek / Bobby G. Jones Memorial Scholarship is May 31, 2019.  Don't let your graduating senior miss the opportunity to be awarded $1500.00 that can be used for tuition costs, books, boarding — any way he/she wants (even to "pay back" mom or dad for all the applications fees or up-front tuition they've already paid!… if you're lucky).
All joking aside, the deadline is approaching. Candidates MUST submit a completed application packet by 12:00pm NOON on FRIDAY, MAY 31st to the Scholarship Coordinator, Brother Layne Johnston (Room 216, JMATS) or  Local Lodge Recording Secretary, Sharon Smith (ISD Building 624) to be considered.  Incomplete or late submissions will NOT be considered.  Don't let your graduating senior miss out. The Local Lodge values your membership in the IAM, and we want each member family that is eligible to be aware of this great benefit provided by your Local Union.
You can directly access information about the scholarship and the application by simply clicking below.
.