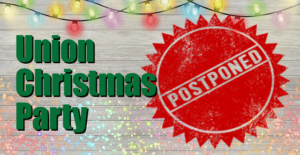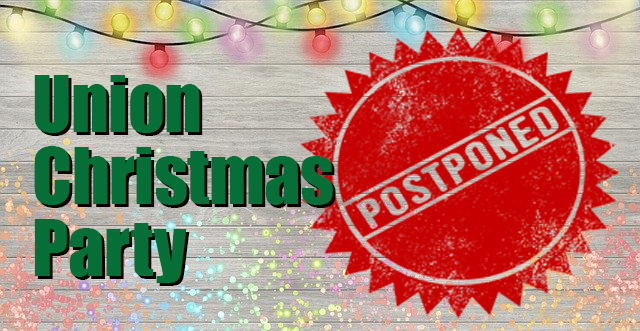 It was voted upon and approved by the Membership at yesterday's November Union Meeting to CANCEL/POSTPONE this years Union Christmas Party.
Even though it may come as a big disappointment for most Members, especially for our Brothers & Sisters working for Kay & Associates that have yet to experience a Union Christmas party, concerns for our Member's health and safety during the event drove this decision.
A recent survey of Membership revealed that nearly half the respondents were choosing not to attend the event this year due to Covid-19 concerns.  In addition, even though the other half of respondents indicated they planned on attending the party, it was questionable as to whether the reserved venue could adequately social distance this number of attendees in accordance with the Arkansas Health Department's current dining room restrictions.  The current surge of positive cases in central Arkansas, necessitates the need to strictly follow social-distancing guidelines, especially at an event such as this.  Your Executive Board, as well as the majority of Members attending November's meeting agreed that postponement was the best course of action.
CHRISTMAS IN JULY
Currently, the plan is to move the party to a date in July 2021.  This will allow time for number of Covid-19 cases in the area the subside, and possibly allow time for an approved vaccine to be distributed.  Additionally, the move to July will allow for an outdoor event, if concerns still exist about indoor dining at that time.
AND WE'LL STILL HAVE A CHRISTMAS PARTY IN DECEMBER OF 2021!
How about that!  A year of 2 parties!  Double the dancing.  Double the doorprizes. And double the fun in 2021! (Sounds like a pretty good slogan huh?)