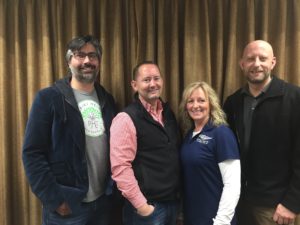 The spring meeting of the Arkansas State Council of Machinists was held Saturday and Sunday, April 7-8, at the Hampton Inn in West Little Rock. The Local Lodge sent it's allotted 4 delegates to the council meeting.  In attendance for our Local were Dan Peterson, Layne Johnston, Sharon Smith and Dave Treybal.
The delegates heard from several politicians that were running for various districts of Arkansas State Legislature, as well as from candidates running for Secretary of State and Attorney General for Arkansas.  Also in attendance at the meeting and participating as key-note speakers were IAM Southern Territory General Vice President, Mark Blondin; Secretary-Treasurer of the Arkansas State AFL-CIO, Jessica Akers-Hughes; and General Counsel for Arkansas AFL-CIO and practicing Attorney at Law, Mark Martin.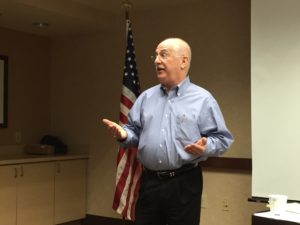 Nominations were held on Sunday for board positions to the ASCM from each IAM Local Lodge in the state. Sharon Smith spoke on behalf of delegates from Local Lodge 463 in nominated Layne Johnston to serve as the Hercules Lodge's representative on the council executive board.